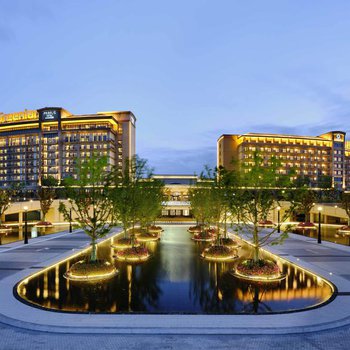 The Primus Hotel Shanghai Sanjiagang was recently opened in 2018, making it a fantastic choice for those staying in Shanghai.
From the hotel, Pudong International Airport is just 10km away. With multiple attractions nearby including Shanghai Sanjia Port Coastal Tourist Areas, Huaxia Trip And Cultural Park and Shanghai Dongzhuang Coast Golf Club, guests will find plenty to keep themselves occupied.
After a long day of sightseeing, guests can retire to the comfort of the hotel. Travelers requiring pickup service can book this directly through the hotel. Airport pickup can be arranged by the hotel upon request. This Shanghai hotel provides parking on site.
If cleanliness is important to you, this hotel makes an excellent choice, as our guests consider this to be one of the cleanest hotels in the city. Perfect for those working on the move, this hotel caters to a large number of business guests.